100% Eyewear Frame Features
100% In Frame
UV Protection
All 100% frames are engineered with a protectant in the frame material that preserves the color pigment to reduce fading, while offering high resistance to UV radiation and stress cracking.
Fade-free frame material prevents against harmful sun damage.
100% Ultra HD Lens
Optical Clarity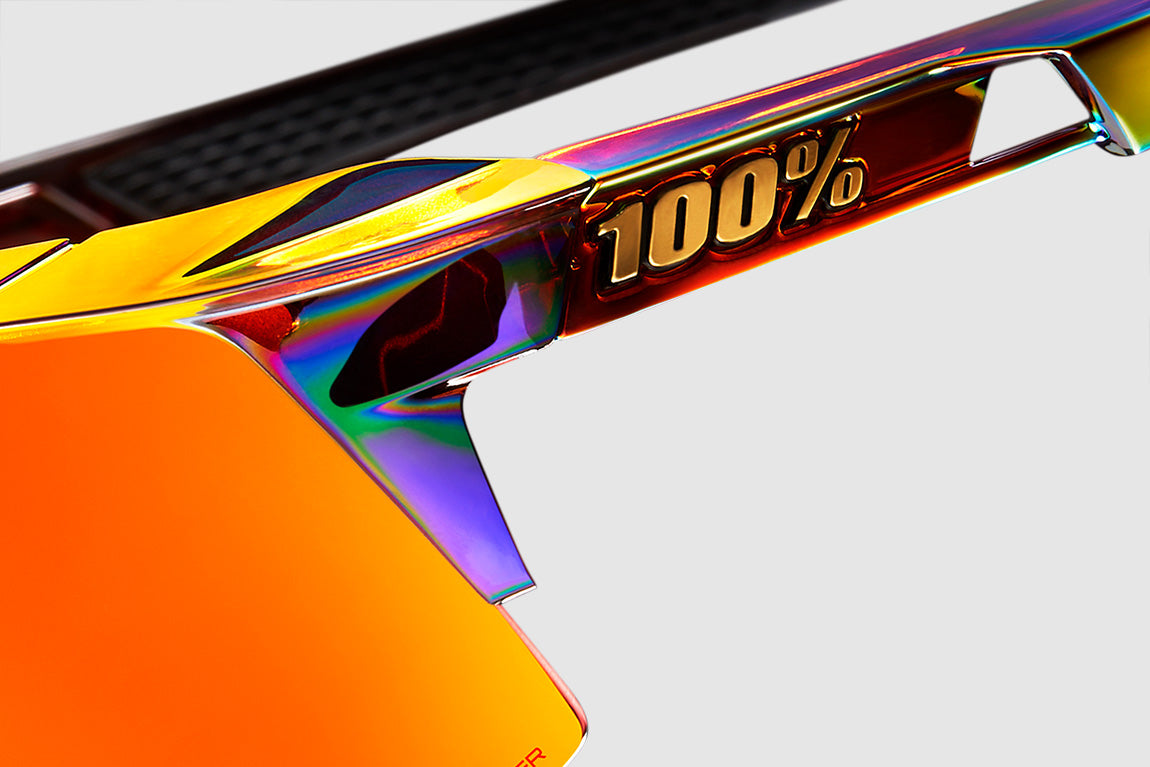 Safeguard

against damaging UV radiation.
In addition to comfort and flexibility, frames made of TR90 are far less likely to break or bend from impacts - the material actually helps absorb shock.
100% crafts sunglass frames from durable, flexible and ultralight TR90 materials.
100% Frame Technology
Grilamid® TR90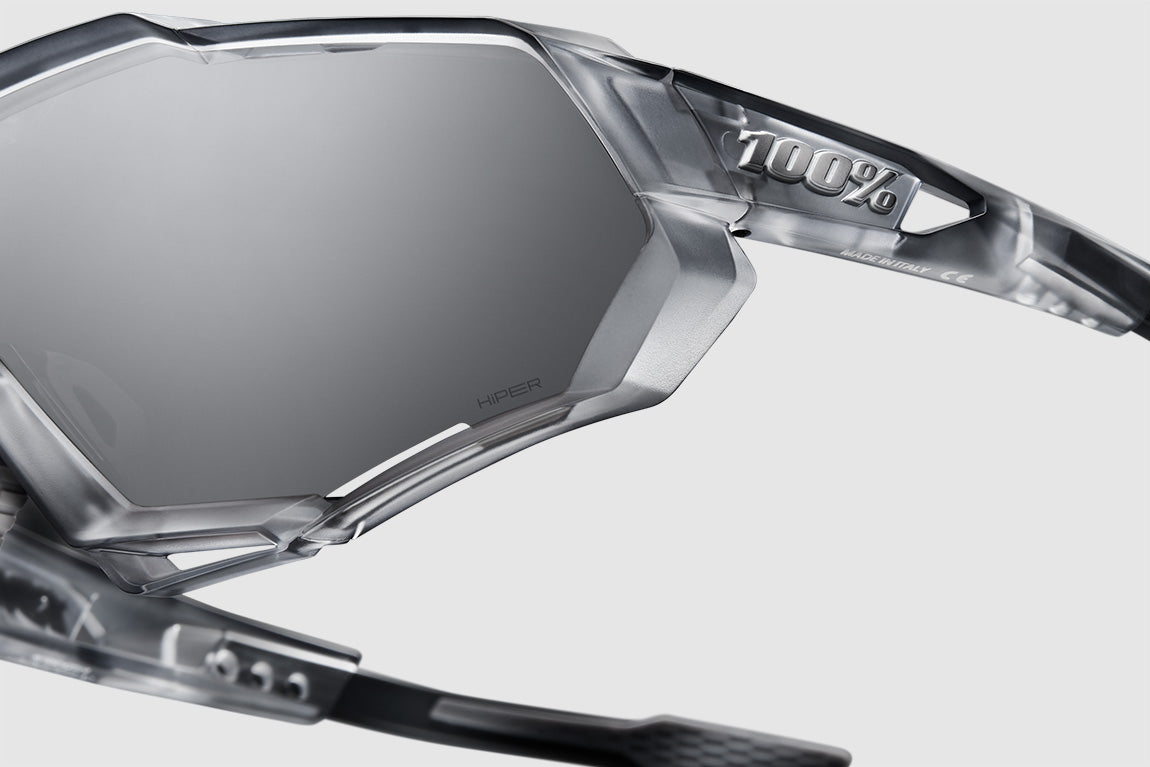 The ultimate
flexibility and durability.
Specially formulated Ultra Grip rubber offers
exceptional performance

when wet.
100% Frame Technology
Ultra Grip Rubber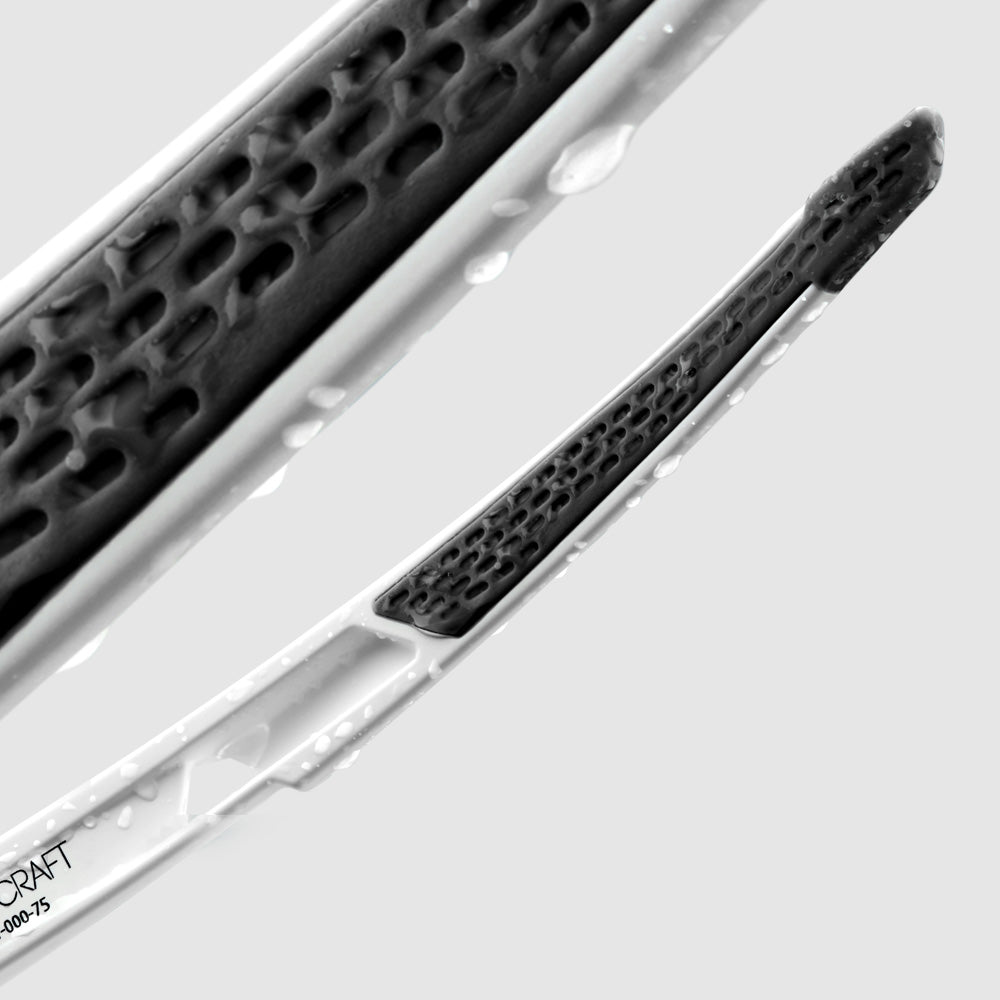 Ultra Grip Rubber –
Exceptional performance when wet
The unique retention pattern design for temple tips and nose pieces provides industry-leading sunglass retention.
Frame
Ventilation
100% takes Frame Ventilation to the next level with the simple goal of
managing airflow

holistically.

Airflow considerations first begin at the frame design level, plus the careful selection of a matching lens cut and always planning the perfect exhaust. This combination of elements results in superior ventilation, heat dissipation and reduced fogging.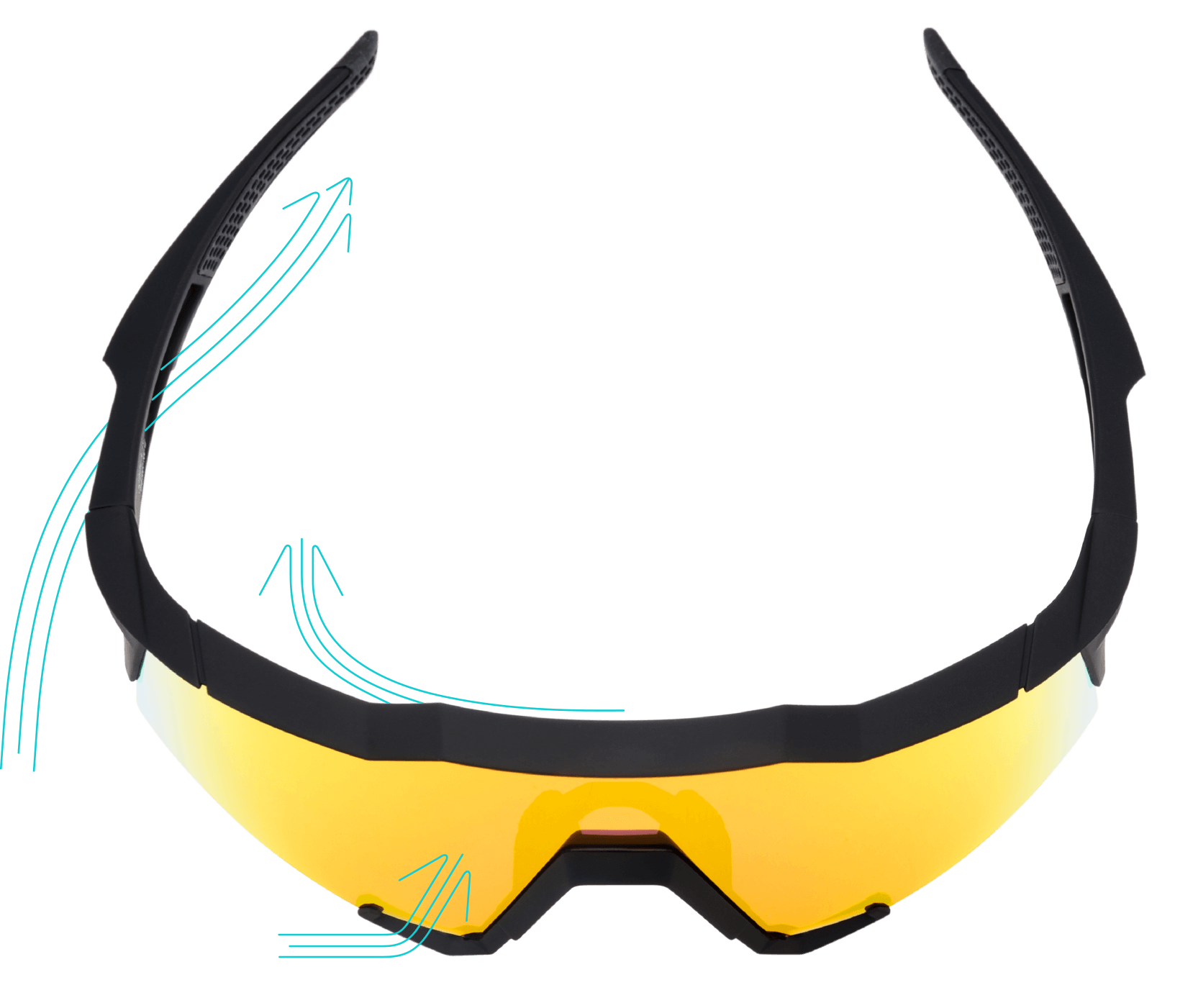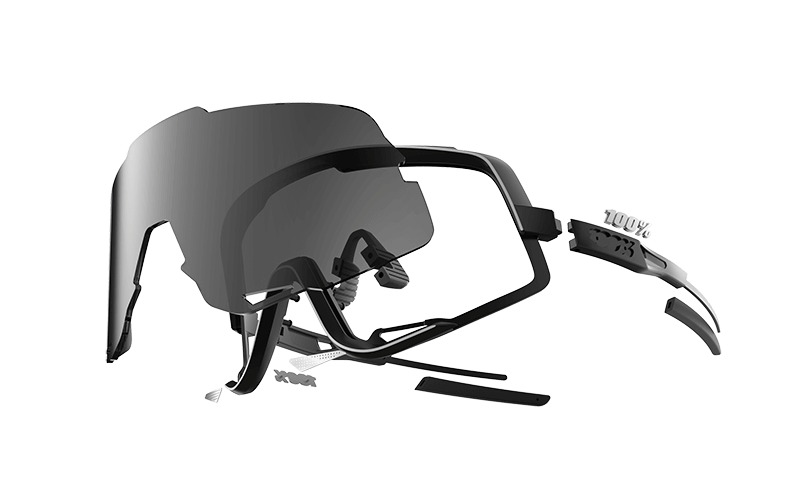 100% Sunglasses
Technology
High-Performance Sunglasses Technology.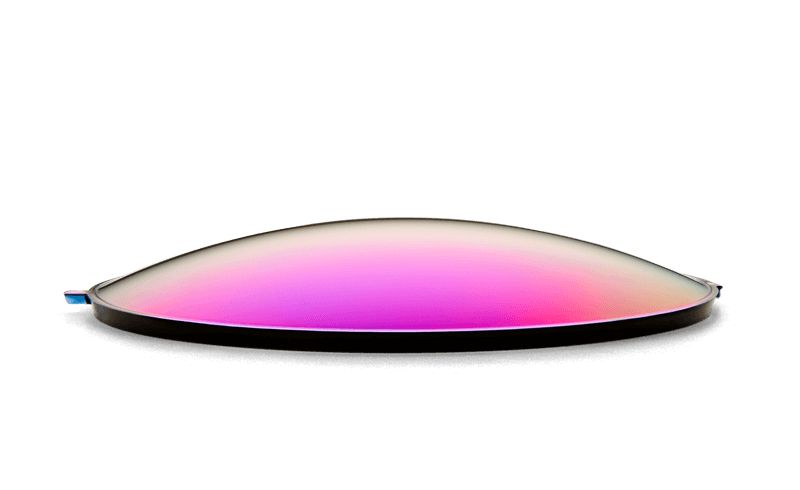 100% Lens
Technology
100% Eyewear Lens Features.